There are a few ways you can  You can go on a fad diet and exclude a specific food group from your diet. You can greatly restlose weight.rict calories. You can change how you eat the healthy way.
The lst way is the best way to lose weight and keep it off. Eating a balanced diet is the best way to lose weight. The right foods in the right amounts will help you to get your weight under control.
The Key Component
When you are trying to lose weight the most important thing you can do is remember that to effectively lose weight you have to burn more calories than you are taking in.
Eating food that is dense in nutrition will help to fill you up and give you the energy that you need without the empty calories. You can create delish tasty meals that are effective at helping you to lose weight and never feel like you are depriving yourself.
When you have great meals to eat that you enjoy it is easy to stick to a diet plan.
Substitution Works
The fact is that you cannot have a diet that is chockfull of empty calories or that is unbalanced and lose weight. It can be hard to give up the foods that you love but there is a simple solution. Substitutions. Substituting one food for another is an easy way to improve your diet without feeling like you are being punished! Some ideas include:
Zoodles instead of noodles (zucchini noodles instead of flour noodles)
Nuts instead of croutons on your salad
Seltzer water with fruit slices instead of soda
Quinoa instead of oatmeal
Almond milk instead of cow milk
Avocado instead of butter
Stevia instead of sugar
Cinnamon instead of cream and sugar
Making simple switches can make a huge difference in your diet. Conserving calories starts with making smarter choices without giving up flavor.
For Breakfast Try
Starting the day off right is important when you are trying to lose some pounds. You want to pack on the protein for breakfast but you want to do it smart.
Try this recipe:
Quinoa Parfait
Use ¾ cup plain unflavored yogurt (Greek is fine)
Use ½ cup of berries of your choices (frozen is fine)
Use ½ cup of cooked quinoa
6 almonds
Layer the quinoa, yogurt and berries, then top it with the almonds. This can easily be a take and go breakfast.
Try This for Lunch
Lunch can be filling, tasty and healthy.
Try this recipe:
About a cup of spinach
½ sliced avocado
Use a mix of veggies
1 whole wheat sub
2 tablespoons of extra virgin olive oil
1 teaspoon of red wine vinegar
Spices of choice
Making a veggie sub is a great way to get a nice hefty serving of vegetables and to keep the calories low. Choose your favorite vegetables, like peppers, tomatoes, leafy greens, you can even sprinkle on a few sliced olives. Line your sub with spinach and a layer of avocado slices and then layer on your vegetables. Mix the oil and vinegar together than sprinkle liberally on the sub. Shake on spices of your choice and you are ready to eat.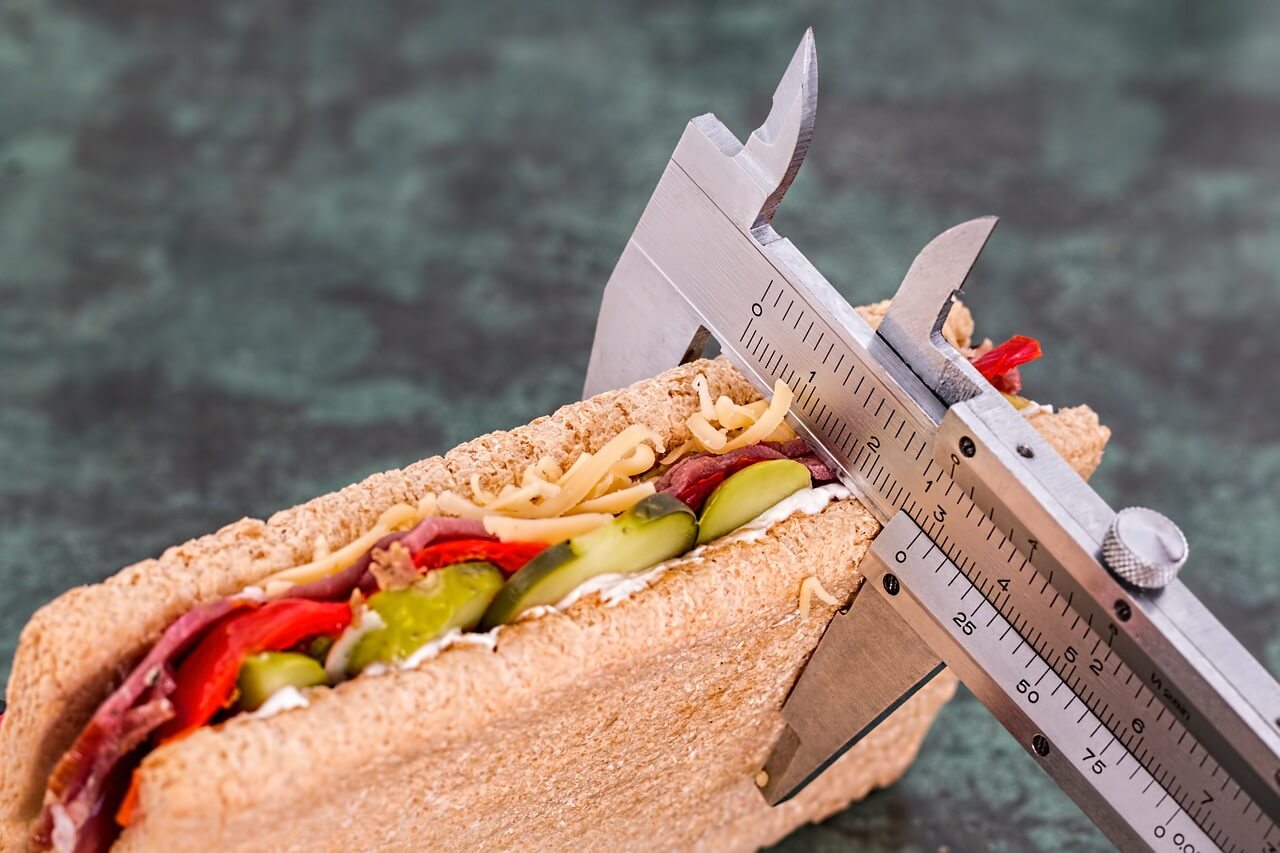 You can make it even healthier by using a whole wheat pita instead of a sub! A lot of people would say that this sounds an awful lot like a salad. It is a salad on a sandwich! The bread is more filling than a salad alone.
Try This for Dinner
Dinner has to be hardy enough to sustain you through the night but that hardiness has to come from a healthy source.
Try this recipe:
4 oz whole-wheat spaghetti
5 oz asparagus
Cooking spray
6 oz salmon fillet cut into chunks
1 tablespoon toasted sesame oil
Juice and zest of 1 lime
Pinch of sea salt
1 teaspoon of black pepper
4 oz cucumber cut into chunks with the skin in tact
Half a small avocado cut into chunks
You will have to combine the sesame oil and juice of the lime with the salt and pepper to create a marinade for the salmon about 4 hours ahead of time. You can actually prepare it in the morning before leaving for work and leave the salmon soaking all day in the marinade.
Put your water up to boil for the pasta, use the cooking spray to prepare a skillet for the salmon and other ingredients. Heat the skillet and put all the ingredients in the pan including the marinade. Stir it gently until the salmon is browned and the cucumbers have a nice glaze. Drain the spaghetti and toss with the salmon mix. Enjoy!
Dinner is not complete without dessert!
Yes, you can have dessert!
Try this recipe:
One banana cut into chunks
½ cup high quality dark chocolate chips
Microwave safe bowl
Melt chocolate chips in microwave safe bowl, dip banana chunks into melted chocolate. Place banana pieces on cookie sheet to cool and you have a delicious desert. You can add things almond slivers, granola crumbs or even rolled oats. It's simple, delicious and a great after dinner treat.
You can lose weight by eating food that is good for you and that tastes good. You just have to change your eating habits and learn to substitute good foods for bad foods.
Quick Options
When you are hungry for something sweet, spread some cocoa almond butter on whole wheat pitas and top with sliced bananas. A quick nutritious breakfast can be as simple as apple slices with almond butter or all natural peanut butter and rolled in rough cut oats.
Get creative and find the nutritious options that can help you to lose weight and feel good about the food you are eating.